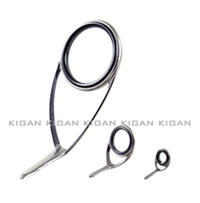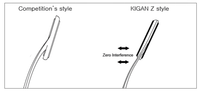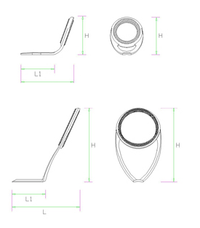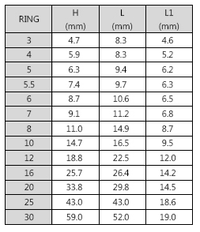 Kigan Z Zero Tangle Single Foot Guides
Zero Tangle and Zero Interference Guides from Kigan!
US Patent 8,333,030

Two-step projections on feet for wrapping strength

3D Press design for increased guide ring contact to the ring frame

Aggressive design to shed line

Can be used on both casting and spinning rods
Kigan's 3D press method allowed Z Guide legs and ring frames to be designed separately. They are pressed from one piece of metal to produce a guide where the fishing line is unable to wedge between the ring frame and guide leg. A second benefit is the entire guide and ring frame has a more aggressive forward tilt to shed line easier. These are significant improvements in guide design!